We have curated some fun additions to celebrate May the 4th – Star Wars Day!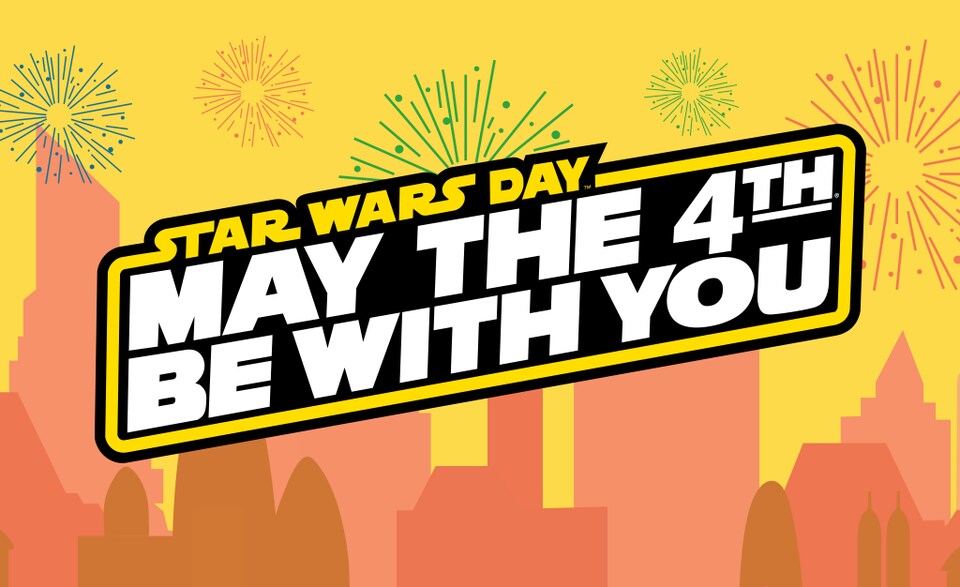 May 4, celebrates George Lucas's Star Wars media franchise. Observance of this day spread quickly through media and celebrations.
The date was chosen for the pun on the catchphrase "May the Force be with you" as "May the Fourth be with you". Even though the holiday was not created or declared by Lucasfilm, many Star Wars fans across the world have chosen to celebrate the holiday. It has since been embraced by Lucasfilm and parent company Disney as an annual celebration of Star Wars.
Even if you live here and not some far-off land in space. We want to make sure that the Force is with you this May Fourth. Here are some ideas to get your residents in the mood.
Here are our May the 4th Printable Activities & Decorations
Today is ALL about Star Wars – and here is the only REAL way to watch them all:
Here's how to watch the Star Wars movies in chronological order or of course, you can watch by release date.
Star Wars Episode I: The Phantom Menace (set 32 years before A New Hope) (1999)
Star Wars Episode II: Attack of the Clones (22 years before) (2002)
Star Wars Episode III: Revenge of the Sith (19 years before)
Solo: A Star Wars Story (about a decade before) (2018)
Rogue One: A Star Wars Story (ends moments before ANH) (2016)
Star Wars Episode IV: A New Hope (1977)
Star Wars Episode V: The Empire Strikes Back (three years after A New Hope) (1980)
Star Wars Episode VI: Return of the Jedi (four years after) (1983)
Star Wars Episode VII: The Force Awakens (34 years after) (2015)
Star Wars Episode VIII: The Last Jedi (34 years after) (2017)
Star Wars Episode IX: The Rise of Skywalker (35 years after) (2019)
---
And here are some food and drinks to go along with all of those hours of films!
Bantha Blue Butter Sandwich Cookies – and don't forget the blue food coloring in the milk to go with!
Make themed drinks – There's the Hoth Toddy, the Qui-Gon Jinn and Tonic, the Dark and Stormy Trooper, and more.
---
Fun things you can incorporate into your Star Wars Day
Activity Ideas
Put blue food coloring in your milk. It may not be from a Bantha, but Jedi like you need their calcium.
Freeze Han Solo Legos in ice cubes for a carbonite cocktail.
Listen to John Williams' score, or Figrin D'an and the Modal Nodes
Have a language class and work some Star Wars into your vocabulary like these:
"Utinni!" (Jawaese for "Wow")
"Wee now kong bantha poodoo." (Huttese for "Now you're bantha fodder.")
"Huuguughghg raaaaaahhgh huuguughghg uughguughhhghghghhhgh huuguughghg huurh aarrragghuuhw." (Shyriiwook for "That was a scintillating presentation.")
Have a laser sword fight. You can improvise with any of these everyday objects:
Highlighters
Rulers
Bananas
Rolled-up yoga mats
Pool noodles
Fun YouTube Links
Here are some easy crafts you can do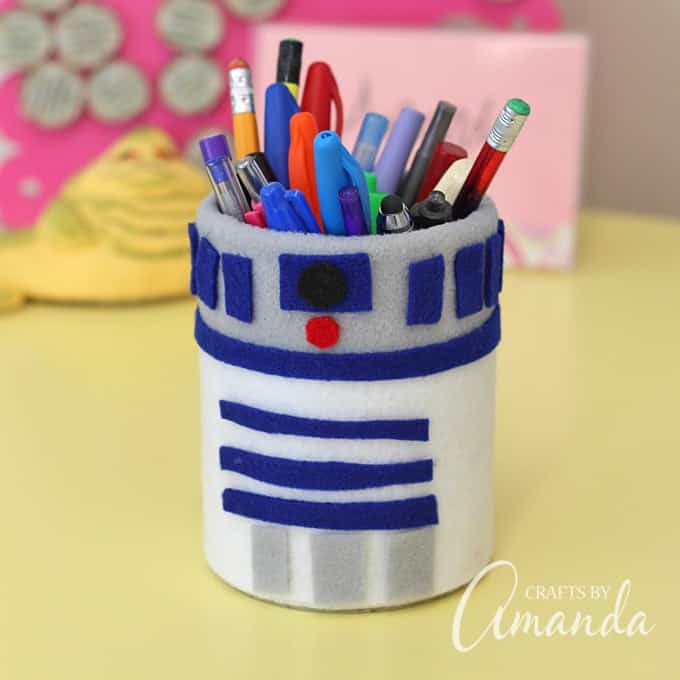 More Songs for Your Playlist