Looking for our printable activities? Scroll to the bottom of the page!
We have curated some fun additions for your Zookeepers Week!
Here are some things you can do to help plan your Zookeepers Week or Zoo Animals Day!
---
Games & Activities that need little to nothing!
Use sharpies to turn mandarin oranges into tiger cubs.
Have an Animal Print & Khaki Fashion Show to have residents strut their stuff in their finest animal prints!
Use our Trivia Game to make a community game of it!
Play the 100 Animals memory game:
100 Animals Memory Game (to be sung or spoken out loud in a circle)
I went to the zoo
And what did I see?
100 animals
Looking at me.
There were,
10 tall giraffes, eating from the trees.
10 silly monkeys, scratching on their knees.
10 sleeping snakes, lying in the sun.
10 munching elephants, eating peanuts one by one.
10 leaping tigers, performing in the shows,
10 pink flamingos, standing on their toes.
10 grouchy bears, trying to get some sleep.
10 happy hippos, in the water deep.
10 roaring lions, walking two by two.
10 galloping zebras, all living in the zoo.
---
Simple Snack Ideas
And of course, we need healthy snacks too!
Turn a banana into a pretzel-legged caterpillar. Use peanut butter to stick banana slices together, then add pretzel stick legs.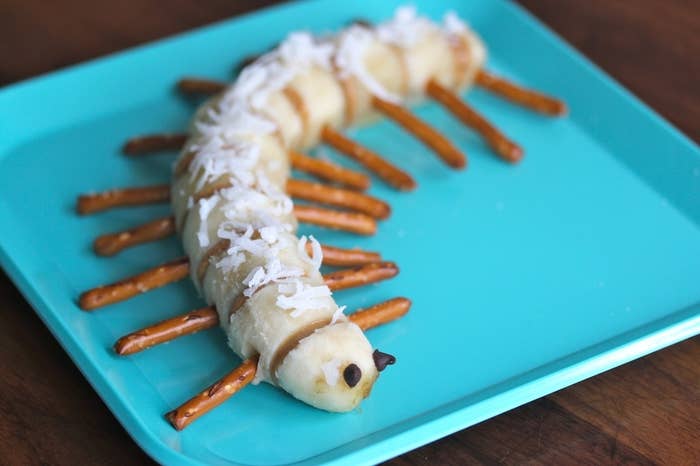 Use clothespins to turn snack bags into butterflies – it's a craft AND a snack.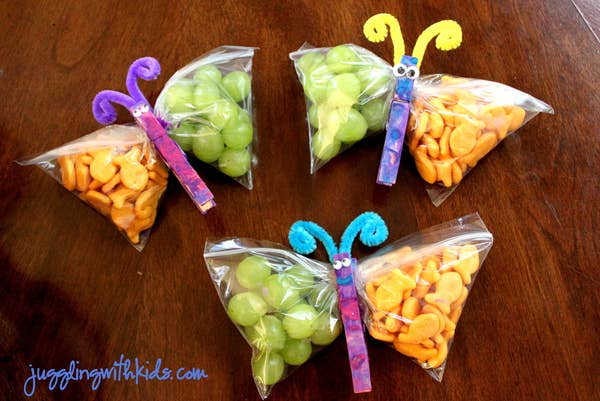 ---
Conversation Starters for your 1-on-1s
These are great for conversations, or writing prompts! (You can even send written answers into the Resident Tales and have your residents see their writing in print!)
Do you think animals know they are in a zoo?
What is your earliest memories of going to a zoo?
Would you like to work in a zoo? What animals would you like to take care of?
Make up a story about an animal sneaking into another animals' area.
What do you think happens in a zoo at night and the early hours of the morning?
Do you think there should be human exhibits in zoos, living in caged houses?
---
Zookeeping and Animal Videos
Here is our YouTube playlist to learn about Zoos and Zookeepers!
---
Zoo Movies to Watch
We Bought a Zoo (2011)
The Zookeeper's Wife (2017)
All of the Madagascar Movies (2005-14)
Zootopia (2016)
Life of Pi (2012)
Zookeeper (2011)
Fierce Creatures (1997)
---
Zoo Songs for Your Playlist
Here is our YouTube playlist!
The Lion Sleeps Tonight – The Tokens
Muskrat Love – Captain & Tennille
Rock Lobster – The B-52s
Black Bird – The Beatles
Hound Dog – Elvis
Crocodile Rock – Elton John
Barracuda – Heart
Albatross – Fleetwood Mac
Bird is the Word – The Trashmen
What's New Pussycat – Tom Jones
Eye of the Tiger – Survivor
Three Little Birds – Bob Marley
---
Here are our printable offerings for your Zookeepers Week!