We have come up with several ways for you to celebrate & say "Happy Mother's Day!"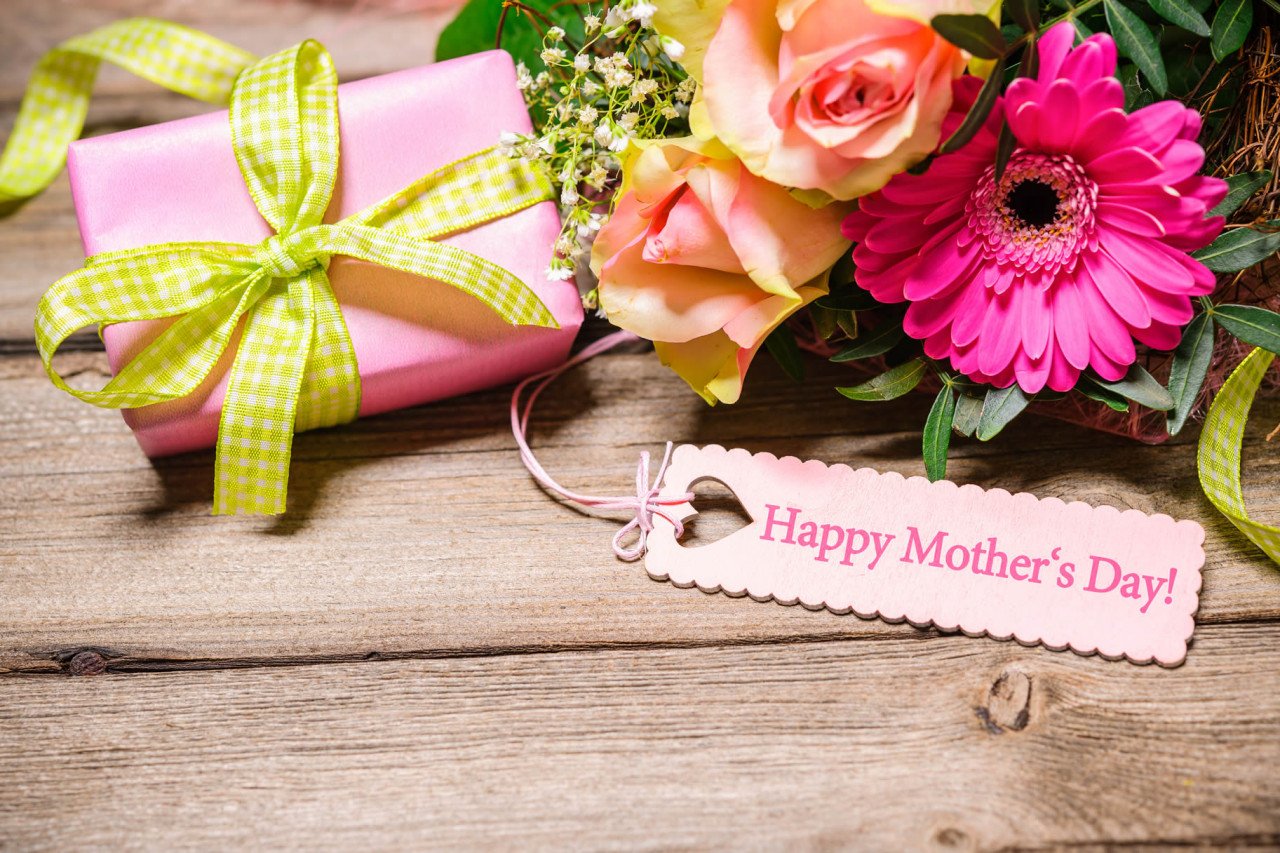 Mother's Day is a holiday honoring motherhood that is observed in different forms throughout the world. In the United States, Mother's Day 2021 will occur on Sunday, May 9. The American incarnation of Mother's Day was created by Anna Jarvis in 1908 and became an official U.S. holiday in 1914.
Celebrations of mothers and motherhood can be traced back to the ancient Greeks and Romans, who held festivals in honor of the mother goddesses Rhea and Cybele, but the clearest modern precedent for Mother's Day is the early Christian festival known as "Mothering Sunday."
Once a major tradition in the United Kingdom and parts of Europe, this celebration fell on the fourth Sunday in Lent and was originally seen as a time when the faithful would return to their "mother church"—the main church in the vicinity of their home—for a special service.
Over time the Mothering Sunday tradition shifted into a more secular holiday, and children would present their mothers with flowers and other tokens of appreciation. This custom eventually faded in popularity before merging with the American Mother's Day in the 1930s and 1940s.
Today is ALL about MOMS – and here are some ways to celebrate and show some love:
Here are our Printable Offerings – we have even included Mimosa Cart Decorations!
---
Mother's Day Crafts
Conversation Starters for your 1-on-1s
These are great for conversations, or writing prompts! (You can even send written answers into the Resident Tales and have your residents see their writing in print!)
What was your relationship with your own mother like?
Was there something your parents did when you were a kid that you swore you'd never do yourself?
How have your notions of what it means to be a parent changed over your lifetime?
(If she worked): What was it like being a working mom at that time? Would you do it all over again? What would you change?
(If she didn't work): What was it like being a stay-at-home mom at that time? Would you do it all over again? What would you change?
When did you know you were ready to have kids?
What was the first year of motherhood like for you?
What do you want or wish most for your kids?
---
Movies & TV Shows to Watch
Roma (2018) R | 2h 15min | Drama
Wonder (2017) PG | 1h 53min | Drama, Family
Dumplin' (2018) PG-13 | 1h 50min | Comedy, Drama
The Joy Luck Club (1993) R | 2h 19min | Drama
Mamma Mia! (2008) PG-13 | 1h 48min | Comedy, Musical, Romance
Akeelah and the Bee (2006) PG | 1h 52min | Drama, Family
Motherhood (2009) PG-13 | 1h 30min | Comedy, Drama
Brave (2012) PG | 1h 33min | Animation, Adventure, Comedy
Serial Mom (1994) R | 1h 35min | Comedy, Crime, Thriller
Imitation of Life (1934) Approved | 1h 51min | Drama, Romance
Cheaper by the Dozen (2003) PG | 1h 38min | Comedy, Family
Stella Dallas (1937) Approved | 1h 46min | Drama, Romance
Mother's Day (2016) PG-13 | 1h 58min | Comedy, Drama, Romance
Because I Said So (2007) PG-13 | 1h 42min | Comedy, Romance
Steel Magnolias (1989) PG | 1h 57min | Comedy, Drama, Romance
Freaky Friday (1976) G | 1h 35min | Comedy, Family, Fantasy
The Kids Are All Right (2010) R | 1h 46min | Comedy, Drama, Romance
Houseboat (1958) Unrated | 1h 50min | Comedy, Drama, Family
Georgia Rule (2007) R | 1h 53min | Comedy, Drama
Baby Boom (1987) PG | 1h 50min | Comedy, Drama, Romance
Mildred Pierce (1945 or 2011 Mini-Series) Approved | 1h 51min | Crime, Drama, Film-Noir
Stepmom (1998) PG-13 | 2h 5min | Comedy, Drama
Mr. Mom (1983) PG | 1h 31min | Comedy, Drama
Postcards from the Edge (1990) R | 1h 41min | Comedy, Drama
Lady Bird (2017) R | 1h 34min | Comedy, Drama
The Parent Trap (1961) Passed | 2h 9min | Comedy, Family, Romance
The Guilt Trip (2012) PG-13 | 1h 35min | Comedy, Drama
Anywhere But Here (1999) PG-13 | 1h 54min | Comedy, Drama
Where the Heart Is (2000) PG-13 | 2h | Comedy, Drama, Romance
AND THE MOTHER OF ALL MOTHER'S DAY MOVIES…Mommie Dearest (1981) R | 2h 9min | Biography, Drama